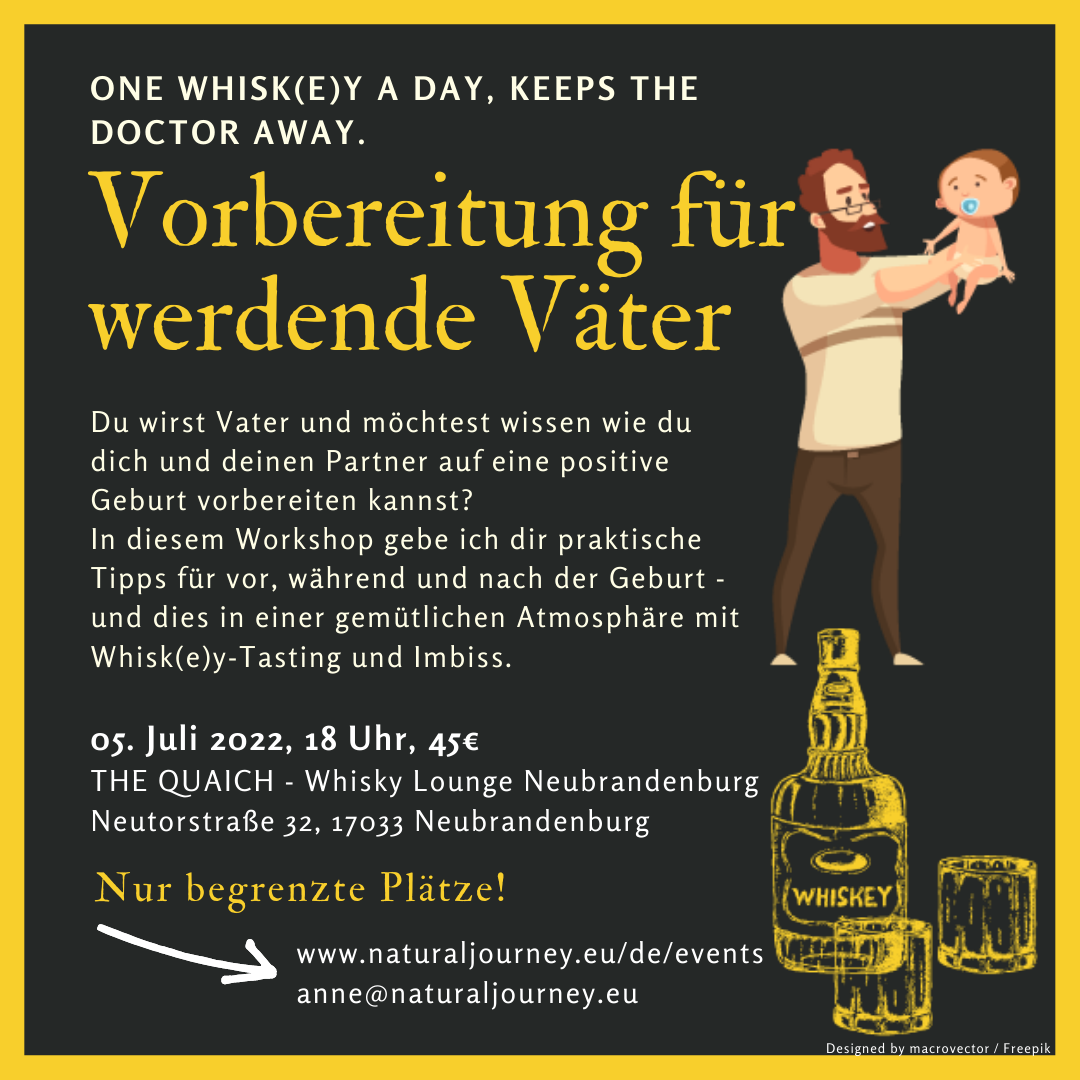 Vorbereitung für werdende Väter
ONE WHISK(E)Y A DAY, KEEPS THE DOCTOR AWAY.
Du wirst Vater und möchtest wissen wie du deine Partnerin/ deinen Partner unterstützen kannst?
Ein "normaler" Geburtsvorbereitungskurs ist aber irgendwie nicht dein Ding?
Bei meinem Kurs triffst du andere werdende Papas und lernst in gemütlicher "Wohnzimmeratmosphäre" was du als Partner in der Schwangerschaft machen kannst, wie du zu einer selbstbestimmten Geburt beitragen kannst und wie du dir und deinem Baby die erste Zeit nach der Geburt erleichterst.
Und dazu kannst Du noch ein paar Whiskeys probieren und etwas essen.
Hört sich nach dem perfekten Abend an?
Dann melde dich an.
The 45 ticket sales has ended!